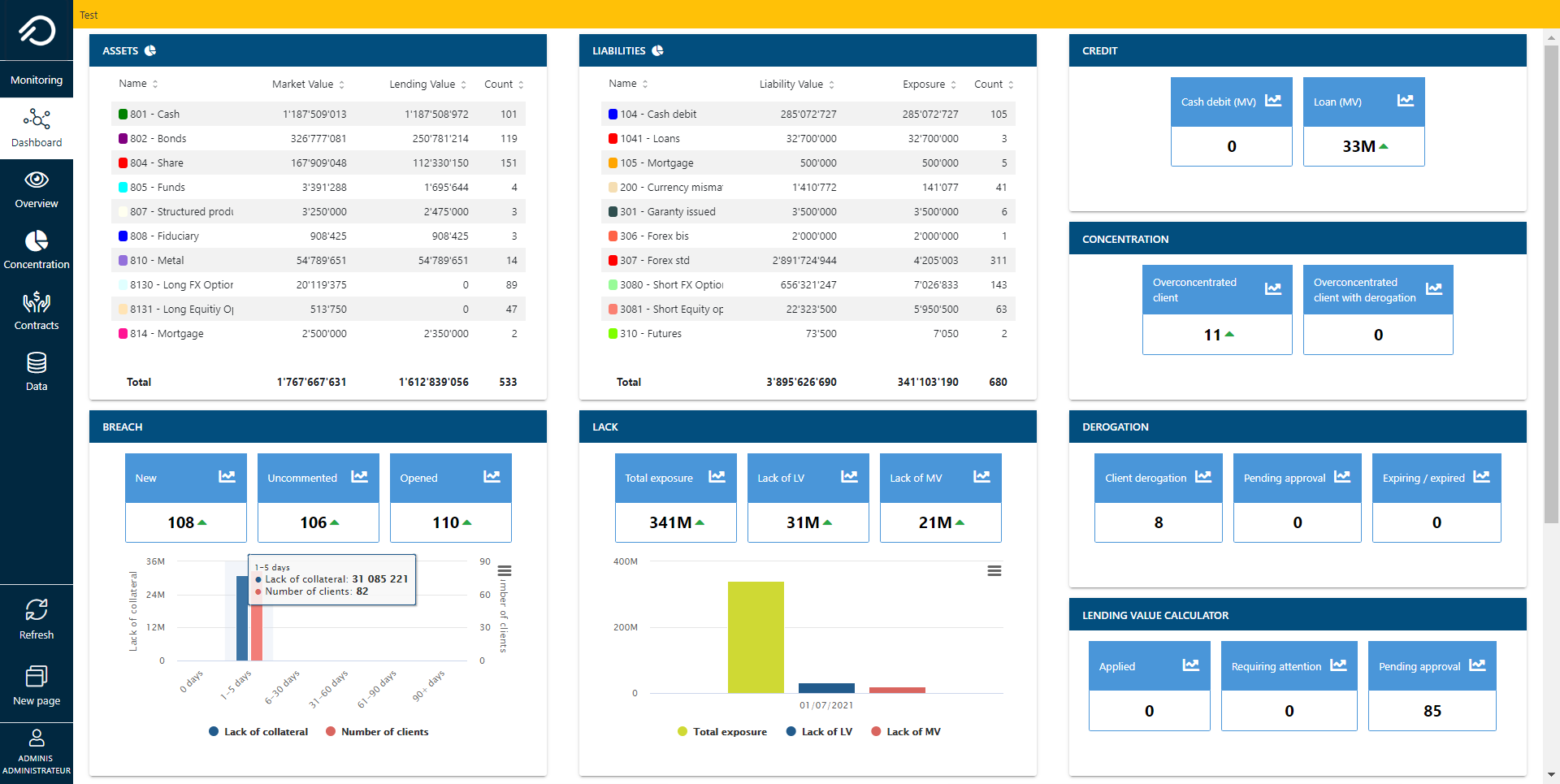 Lombard Credit Monitoring software
SpeciCred is a centralized platform dedicated to manage your credit with a risk based approach.
It allows you to monitor your credit with a powerful collateral allocation module including concentration capping, netting/offsetting rules, exception to policy, limit excess and pledge allocation.
SpeciCred provides you with a full overview of your portfolio, including a credit application module to simulate clients' situations.
Features
Credit monitoring tool
Collateral analysis
Pledge allocation
Stress test and simulation
Breach management control
Limit excess control
Netting / Offsetting rules
Strategies
Exception To Policy
Currency haircut
Concentrations
Credit request, workflow driven
Mortgage and insurance module
Key Performance Indicator
Flexible parameterization
Live mode module.