SpeciVIM

is a complete KYC solution designed for private banks. It aims to cover all business needs and provide you all functionalities to have a 360° view of your client by centralize all client data and interactions in one software. Create, manage, track and follow your client at each step of his lifecycle – from on-boarding (traditional or digital) till automatic information exchange.
Enhance your client onboarding experience
VimCo has been designed to help private banking and wealth management to deliver best-in-class onboarding experience. As a customer-centric application, it provides an automated smooth and fast onboarding process to the client while allowing the Wealth Manager focusing more on adding value activities.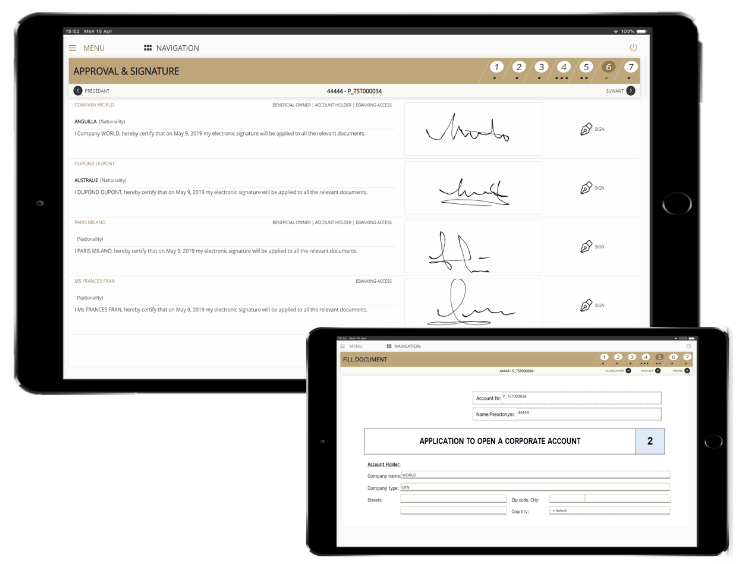 Risk investment profile assessment
KYC and SOW module
Automated process
Intelligent prefilled forms generation
ID Card Recognition and document scanning
Integrated Q&A
Digital signature
SpeciCRS - AEOI - CRS Software
SpeciCRS software has been edited to meet the AEOI (automatic exchange of information) requirements agreed between OECD members. It allows you to generate the common reporting standard XML file. Thanks to its generic interface, you can plug this tool on any core banking or even on flat file (Excel, CSV, etc.). It is an integrated module of < SpeciVim suite , an innovative software which offers all functionality to have a 360° vision of your clients.


XML Generator
Submit easily your suspicious activity reports (SARs) to the Money Laundering Reporting Office Switzerland MROS
An expert partner to complete and submit reporting forms to MROS (Fedpol)
Following the introduction of a new data processing system by MROS, Specitec is developing a solution to generate easily your XML suspicious activity reports (SARS), ready to be submitted to MROS via goAML portal.
SpeciSAR helps you generate reports in the process and structure defined by MROS by retrieving, mapping and converting necessary information from your banking system.
This tool offers a comprehensive electronic filling process and ensure a high degree of data completeness. Furthermore, it allows you to track and monitor the progress of you SAR, in order to facilitate the follow-up of each case (real match/false match) and ensure the traceability.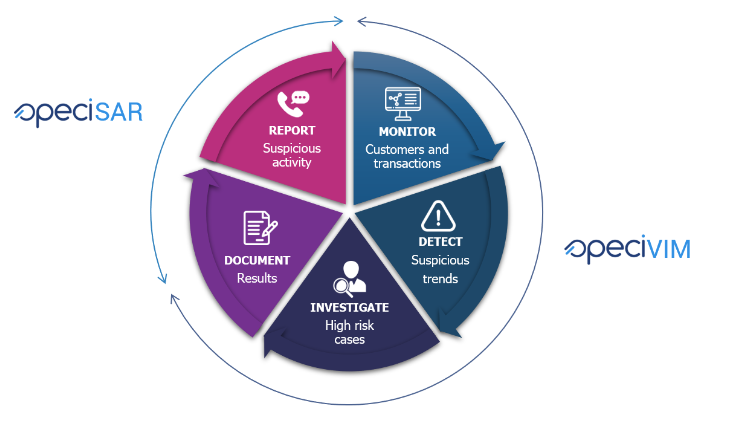 This solution allows you to:
Perform suspicious activity reports (SARs) easily by respecting MROS specifications and process
Ensure completeness of data
Submit transaction details electronically
Meets the technical requirements for automated reporting via XML file
Manage easily complex and extensive suspicious activity reporting cases
Track and monitor the progress of SARs case
Benefit from a complete software solution offering a high level of security, anthentification and treacability
Cover your full AML process in completion with SpeciVIM features (KYT, transaction hits, blacklist, etc.).
Compatibility: this solution can be used as a stand alone application or with speciVIM.
Got New Project?
Contact us