Open System Architecture
OLYMPIC Banking System
ERI's industry and technical excellence has been achieved through over 30 years of experience supporting their clients worldwide, focused on providing comprehensive, efficient software solutions with seamless implementation and ongoing maintenance.
OLYMPIC Banking System has established itself as a pivotal driver of the business growth of banking and financial institutions, and is capable of adapting to the most specific and complex requirements. It supports a broad range of functional domains and business segments through its flexible conceptual design, ensuring complete front-to-back data connectivity and accuracy.
ERI Bancaire and SpeciTec are collaborating since 2022. As per agreement, both are intended to allow the parties to discuss and evaluate the relationship in exploring potential business opportunities of mutual interest in relation to the application known as the OLYMPIC Banking System. 
AN AGILE & OPEN INFRASTRUCTURE
OLYMPIC Banking System enables omnichannel access and streamlined processes, built on a fully integrated platform using modern Services Oriented Architecture (SOA) principles. It is 100% thin-client, offering a responsive, user-friendly web interface and a wide range of capabilities:
Digital transformation support
Deployment possible on a number of standard platforms, operating systems, DBMSs and application servers
Availability on Red Hat Linux, IBM i, IBM AIX, Microsoft Windows Servers and Oracle Solaris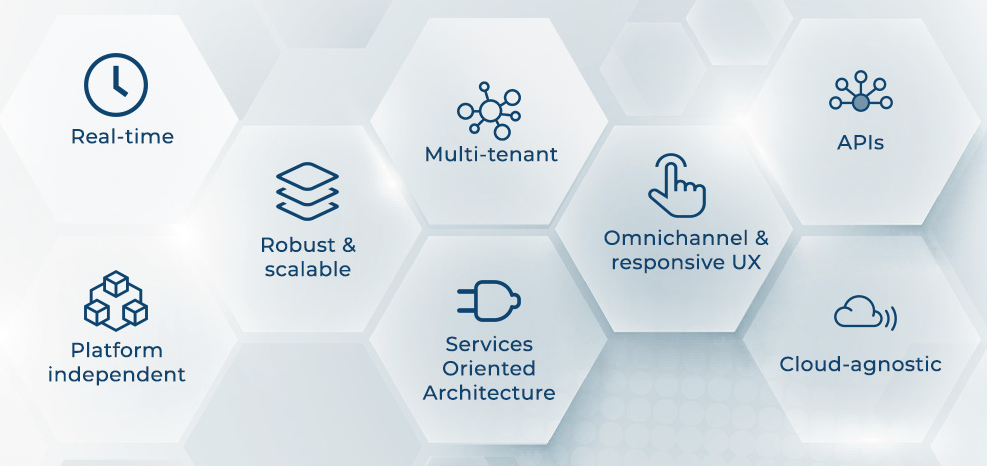 SHAPING THE FUTURE OF BANKING TOGETHER WITH BIAN
BIAN's mission is to provide the world with the best banking Service – Oriented Architecture- to be the banking technology standard. It is a collaborative not-for-profit ecosystem formed of leading banks, technology providers, consultants and academics from all over the globe.
This network of professionals is dedicated to lowering the cost of banking and boosting speed to innovation in the industry. Members combine their industry expertise to define a revolutionary banking technology framework that standardizes and simplifies core banking architecture, which has typically been convoluted and outdated. Based on SOA principles, the comprehensive model provides a future-proofed solution for banks that fosters industry collaboration.
Let's Try
Get started with us
We can build your future solution.

100% Swiss

Experts

Support 24/7 possible

Worldwide