Instant access to the most extensive set of composable banking services
Pre-integrated and approved fintech solutions
Temenos AG and SpeciTec SA are in a partnership since 2022. SpeciTec's participation in Temenos exchange extends their commitment to the banking community, enables their customers to easily take advantage of SpeciTec's software and leverage the power of the platform.
Temenos exchange brings open innovation to market faster and at scale. The marketplace offers pre-integrated and approved fintech solutions, like our software SpeciCRED managing Lombard Credits, that can be easily deployed on top of Temenos open platform. It enables banks to accelerate the creation of new financial services while reducing the costs of development. Temenos (T24) and SpeciTec propose SpeciCred as an integrated solution allowing the bank to extend the credit control capabilities from the lending value computation to the credit request and monitoring.
It onboards 3 modules:     
Lending value calculator for the computation of LTV's

Client monitoring for the computation of the client loanable value and producing the daily breach list including sophisticated algorithm: dynamic pledge allocation, concentration, netting, offsetting, exception to policy, stress test and simulation

Credit application for the assessment of credit request including simulation and workflow management tool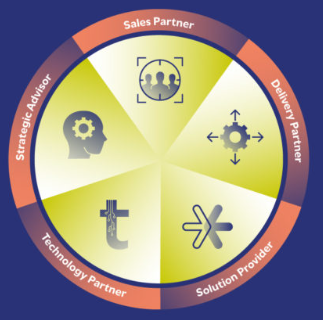 Temenos AG (SWX: TEMN) is a company specializing in enterprise software for banks and financial services, with its headquarters in Geneva, Switzerland since 1993. With 67 offices in 40 countries, Temenos serves over 3,000 financial institutions in 145 countries across the world.
It offers a platform that leverages cloud-native, cloud-agnostic, AI, API-first, DevOps technologies and tools. Collectively, this community serves the banking needs of 1.2 billion people worldwide. 
In 2003 Temenos launched its T24 banking package that was based on GLOBUS but with a state-of-the-art banking technology platform.
Let's Try
Get started with us
We can build your future solution.

100% Swiss

Experts

Support 24/7 possible

Worldwide